This January, Take Your Students to a Youth Conference They'll Never Forget
Much more than just a youth conference! The EDGE is a powerful worship and teaching experience designed to disciple your students and train your leaders.
Or call us at 615-599-5595
Travis Jenkins, Lake Forest Church
It is a great event from every aspect. Great speakers, great music, great leader training, and most importantly a great presentation of the Gospel make The EDGE a perfect event for any youth group.
Your Registration Includes
2 Student Bible Study Sessions

2 Leadership Training Sessions
* Early Bird Price ($225) available with postmarked registration on or before Monday, September 5, 2022.
Regular Price ($250) available with postmarked registration before Monday, December 5, 2022.
Any registration postmarked after December 5, 2022 is subject to venue availability and a late registration fee.
All payments & required forms must be postmarked on or before Monday, December 19, 2022.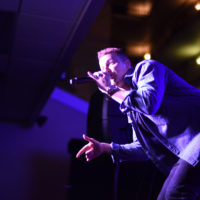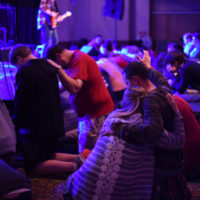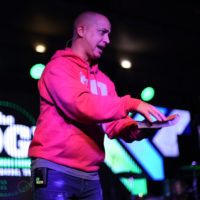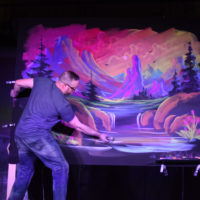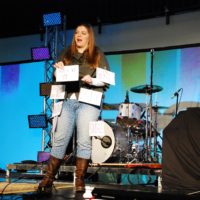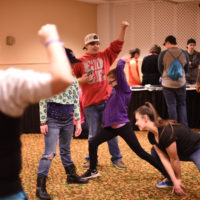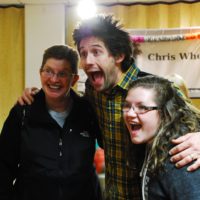 I started The EDGE about 20 years ago to provide an affordable, high-quality worship and discipleship weekend for students and youth leaders. I would love to give you a rundown of the conference—just call me at 615-599-5595 and let's chat.
Now, you might be wondering: What makes this conference unique?
Easy! Here are my top 5 reasons you'd want to bring your group:
1. Most importantly, we're dedicated to discipleship.

Two times during the weekend your students participate in smaller group Bible studies to go deeper into the Word. Plus, our speakers don't water down the gospel. They speak truth from the Bible in a way that engages students to deepen their relationship with Christ. 
2. We train your leaders.
It's not just for students. Your leaders (volunteers and staff) will get in-depth, practical training to reach and disciple today's generation of students. 
3. It's just big enough.
We value both intimacy and quality. The conference is big enough to offer top-notch speakers, musicians, artists, and staffers, but they all still want to connect with your students personally. It feels like family here—which is why many groups come back year after year!
4. You can park your vans for the weekend.

At most conferences, you have to pile everyone into the van and drive back and forth multiple times throughout the weekend. Not so with this one. Everyone stays right next to the conference activities.

5. No hassle whatsoever.

We work out the logistics so you can focus on your students. When you arrive, you're all already checked into your hotel, Bible studies are counted out, and everything's scheduled. Just let us know you're here and enjoy the weekend.

That's it! The conference happens each year in Gatlinburg, TN over MLK weekend in mid-January. I'd love to have you join us at this winter's event!
Again, if you want to ask any questions, just call me directly at 615-599-5595.
Tom LeGrand
The EDGE is more than just an emotional charge for youth. The depth of preaching and teaching is a catalyst to take youth and their leaders to a new level of discipleship in Jesus Christ.